Invited Keynote Lecturers
Industrial Keynote Lecturers
Dr. Álvaro Silva Ribeiro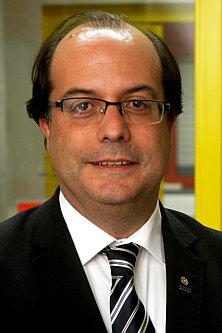 PhD in Tech. Physics
President of the BoA of EUROLAB aisbl and RELACRE, Vice-President of UILI, Head of the Metrology Division and Quality Manager at LNEC
Presentation title: Measurement uncertainty added value for experimental research and testing in civil engineering
Álvaro Silva Ribeiro, President of the BoA of EUROLAB aisbl and RELACRE (Eurolab Portugal), Vice-President of UILI, graduated in Tech. Physics, MSc in Instrumentation, Industrial Maintenance and Quality and PhD in Tech. Physics. Currently, he is Head of Metrology Division and Quality Manager at LNEC (National Institute for Civil Engineering, Research Institute in Lisbon), with interests in Metrology (flow, temperature and humidity, geometric dimensions, force, mass and pressure), quality management systems, accreditation, mathematical modelling, numerical simulation and measurement uncertainty, and measurement quality of testing in civil engineering domains (bridges, dams, seismic infrastructures and others). He is founder of the Portuguese Society for Metrology and member of the Portuguese Society of Physics, being author of a large number of publications in these fields of knowledge. He is member of several international committees and member of EURAMET Research Council.
Scientific Keynote Lecturers
Prof. Dr. Horst Czichos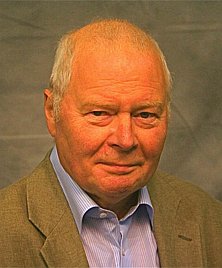 Professor of Mechatronics
University of Applied Sciences, BHT Berlin, Germany
Presentation title: Fundamentals of Testing: the Role of Metrology, Sensors and Standards
Horst Czichos, formerly President of BAM and EUROLAB, graduated in Precision Engineering and worked as design engineer in the optical industry. He holds degrees in Physics and in Materials Science. The University KU Leuven awarded him an honorary doctorate for his research in Tribology and in Technology Studies for European Research Programmes. Currently, he is Professor for Mechatronics at the University of Applied Sciences, BHT Berlin. He authored and edited several books, including the Springer Handbook of Metrology and Testing (Springer 2011), the Handbook of Technical Diagnostics (Springer 2013) and the Textbook Measurement, Testing and Sensor Technology ­(Springer 2018).